For Immediate Release: November 19, 2021
NDWA Contact: Christina Coleman, [email protected], 301-787-5871
Caring Across Generations Contact: Ja-Rei Wang, [email protected], 631-338-2567
---
WASHINGTON, D.C. (November 19, 2021)—The House passed today the Build Back Better budget, which includes significant investments in home care and other care infrastructure. The majority of the bill's $150 billion investment in home care will strengthen an existing Medicaid program, with a smaller portion bolstering other services, such as the National Family Caregiver Support Program. The bill's provisions altogether pay for themselves, and the tax-increase proposal would raise an additional $1.5 trillion over 10 years, according to a recent report from the Joint Committee on Taxation.
The Build Back Better investments will: 
Raise wages and provide more training for the direct home care workforce

. The majority of the country's 2.4 million home care workers are women of color who haven't seen pay increases in decades—they currently earn

$20,000 a year

on average—and have little to no benefits, such as paid leave. 

Clear Medicaid waitlists

so more older adults, veterans and people with disabilities can access high quality homecare to transition from nursing institutions back home, or to stay in their homes and communities longer. Nearly

820,000 people

who qualify for HCBS through Medicaid are on waitlists—and that number will likely increase as the population of adults aged 65 and older

nearly doubles

from 2016 to 2060. 

Expand resources and paid leave available to family caregivers—including sandwich generation caregivers.

The bill includes funding for the

National Family Caregiver Support Program

, an Older Americans Act program which provides grants to states and territories to provide services for family caregivers caring for older adults. Each state and locality offers slightly different supports depending on community needs, but they generally include: help navigating caregiver services; caregiver training; respite care; and individual counseling and organization of support groups. The bill also includes four weeks of

paid leave

so that people can take time off not just to care for their own health needs, but to also care for a child, parent or other family member. Paid leave is especially critical for women, people of color, LGBTQ people, and people with disabilities who are

more likely

to be in part-time, low-wage jobs that often don't even offer paid sick days. Family caregivers in households with a member with a disability more often find work, health and financial stability on a collision course in their lives. 
Below is a statement by Ai-jen Poo, executive director of the National Domestic Workers Alliance (NDWA) and Caring Across Generations.
"Women of color have mobilized, advocated, organized and voted to help make this historic moment of progress possible. Today's vote brings us one step closer to realizing a future where America's home care workers, the majority of whom are women of color, receive a family-sustaining wage and those who need care—veterans, older people, and people with disabilities—will be able to receive quality, affordable care services at home.
"Speaker Pelosi and Leader Schumer have steadfastly spotlighted the essential roles that caregivers and care workers play in our families and economy. The Senate's quick passage of this historic legislation with all three pillars of the care economy—including home- and community-based services, child care, and paid family medical leave—will enable us to start building the care infrastructure our families and economy need.
"We're also glad that protections for millions in our immigrant community, including domestic workers, are included. Immigration protections are absolutely essential for truly meaningful change."
Direct care workers, sandwich generation caregivers and people with disabilities impacted by these improvements are available for interviews. 
===============
People to pitch: 
John Adeniran

, a Philly-based Gen Z Black caregiver for his mother with Alzheimer's, can talk about how access to affordable adult day care centers, transportation and meal preparation services and respite care would alleviate some of the stress that he experiences while trying to juggle both full-time caregiving and career. 

Sadé Dozan

, a NY metro area-based Black sandwich generation caregiver for her daughter and two parents, can talk about the importance of paid leave to mothers and people with disabilities and long term illness.  

Brandon Will

, a Chicago metro area-based white caregiver for his mother with Alzheimer's can talk about the challenges of providing his mom the specialized physical therapy care she needs without formal training. 

Shaista Kazmi 
---

National Domestic Workers Alliance (NDWA)
is the leading voice for dignity and fairness for millions of domestic workers in the United States. Founded in 2007, NDWA works for respect, recognition and inclusion in labor protections for domestic workers, the majority of whom are immigrants and women of color. NDWA is powered by over 70 affiliate organizations and local chapters and by a growing membership base of nannies, house cleaners and care workers in over 20 states. NDWA introduced a National Domestic Workers Bill of Rights with now-sitting Vice President Kamala Harris and Congresswoman Pramila Jayapal in 2019. Learn more about the domestic workers movement at
www.domesticworkers.org
.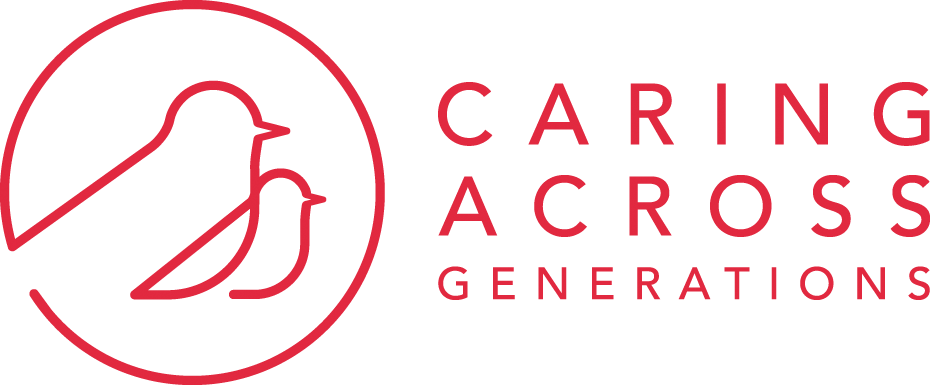 Caring Across Generations
is a national campaign of families, caregivers, people with disabilities, and aging Americans working to transform the way we care in this country. By harnessing the power of online and grassroots organizing and culture change work, we are shifting how our nation values caregiving and calling for policy solutions that enable all of us to live well and age with dignity. For more information, visit
www.caringacross.org
.