We know that policies that center care and uplift poor and working class families are popular, long overdue, and would have a transformative impact for care workers and families across the country.
We also know what real recovery looks like. Workers are clear on our vision for a future where we can live and work with dignity and respect. We have a once-in-a-generation opportunity to invest in care solutions that will lift the people who power our economy and our families. We need good jobs, with good pay, and workplace protections for those who have been traditionally excluded. With these investments, we can create an economy that can support the needs of all in our country, and it's up to Congress to make the choice to build a strong foundation for us to recover.
That's why we are once again ramping up our advocacy and organizing to make our vision a reality. Our campaign is building momentum with a domestic worker Lobby Day in Washington D.C., a unique Mother's Day filibuster to honor the perseverance of mothers who can't wait any longer for action on the care economy, a rally in front of the Supreme Court for immigrant protections, and a Fight For Our Future rally to demand bold action on climate, care, jobs, and justice. Learn more about how you can get involved below.
CARING FOR OUR PLANET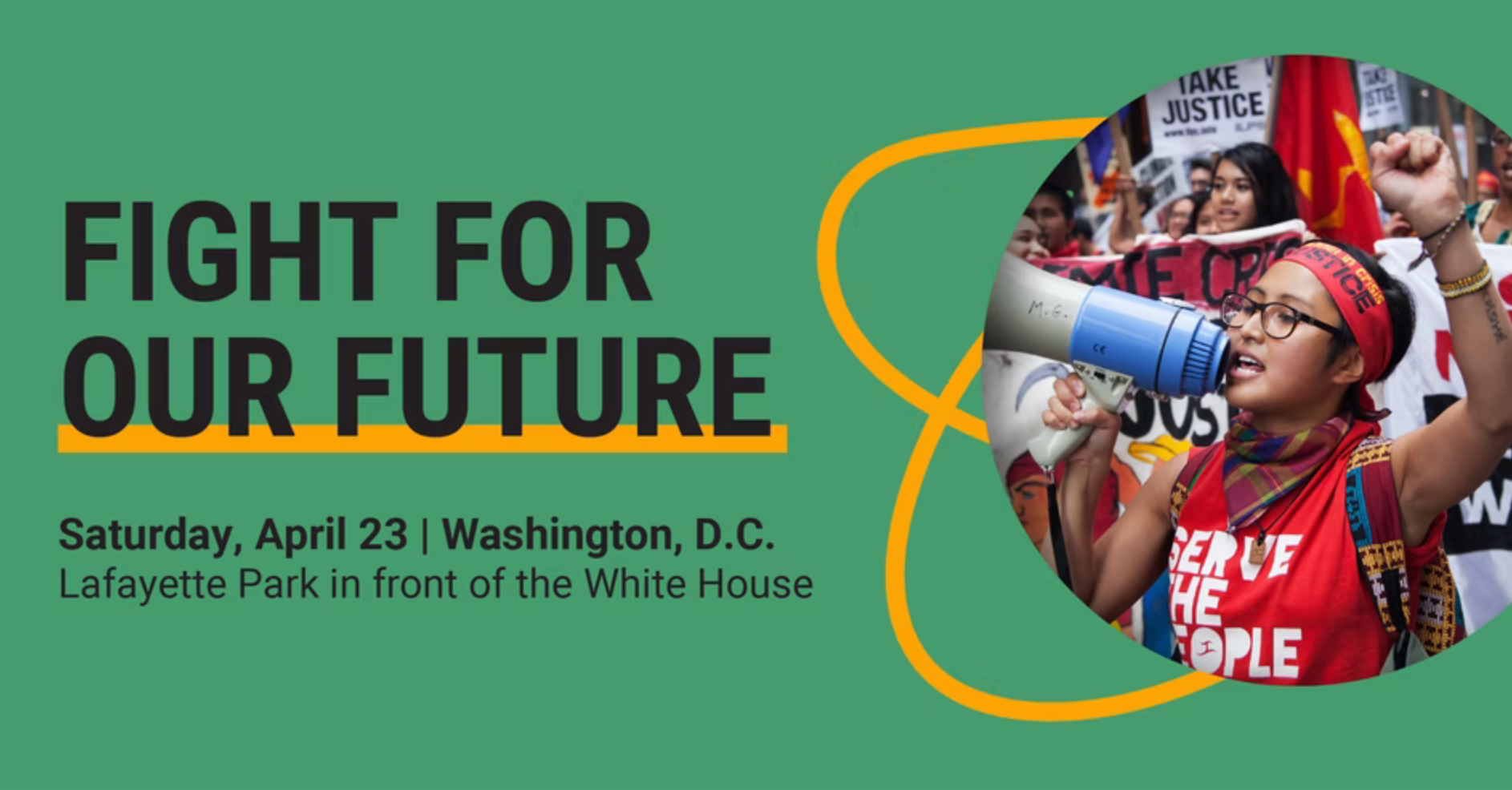 Congress is so close to taking climate action at the scale the crisis demands – creating millions of union clean energy and care jobs, and centering racial, economic, and environmental justice. But they won't take action without a push from us!
That's why we're celebrating Earth Day by working with our partners to demand bold action on climate, care, jobs, and justice. Want to get involved? Join supporters like you on Saturday, April 23 at 1pm ET in Washington D.C. for the Fight for our Future rally.
SAFE NOT STRANDED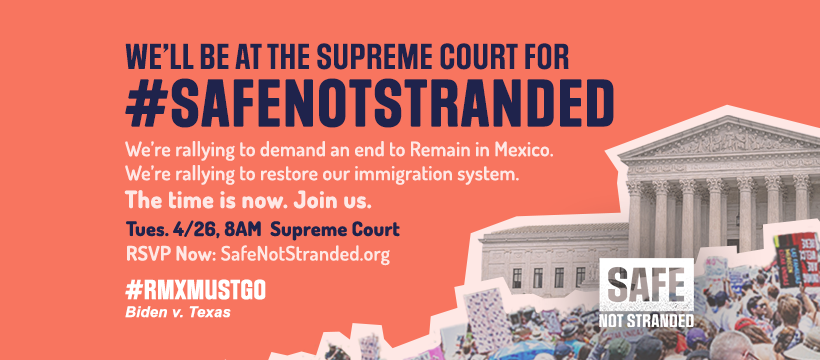 The Supreme Court will soon begin hearing oral arguments on Biden v. Texas, the case that will decide whether the dehumanizing, Trump-era immigration policy known as "Remain in Mexico" can finally be terminated.
For over three years, this program has forced thousands of migrants to wait out their asylum hearings in dangerous border towns, subjecting them to the abject horrors of kidnapping, rape, and worse. "Remain in Mexico" is a stain on our immigration system that puts families in danger, strains foreign affairs, and is contrary to the law and our values.
That's why on April 26, hundreds of advocates are bringing this message to the Supreme Court: Join our sister organization Families Belong Together and movement partners across the country to protect Black, Brown and Indigenous immigrants.
MOTHER'S DAY "MOMIBUSTER"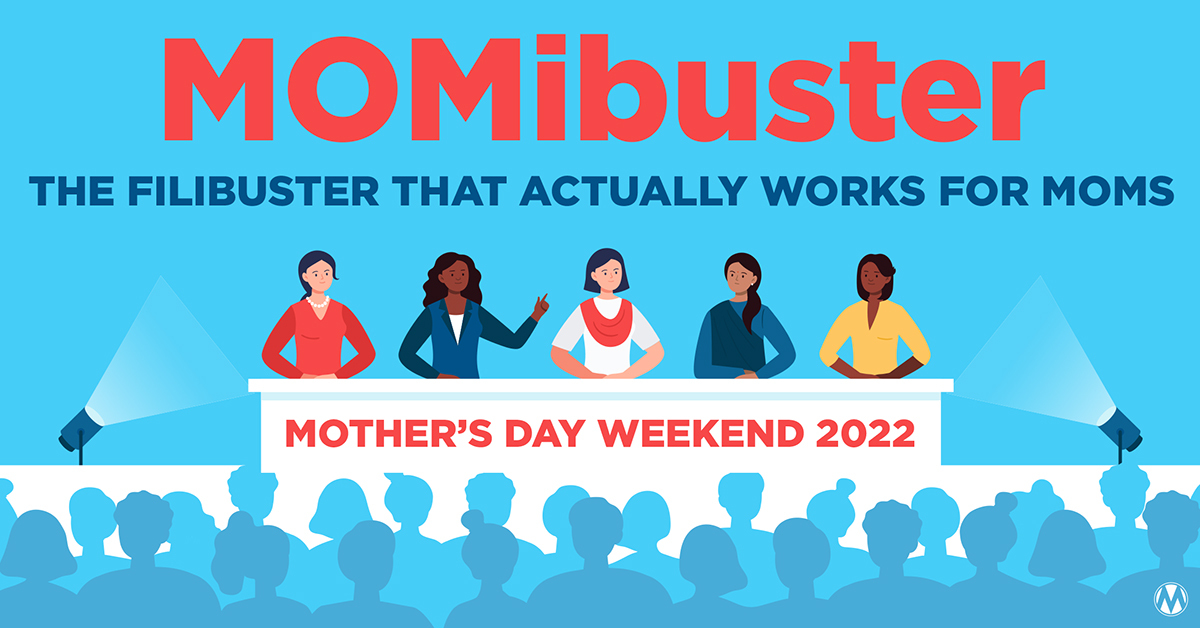 Mother's Day is coming up, and after more than two years of pandemic stress, MomsRising, the #CareCantWait coalition, and dozens of organizations and allies are going BIG on this special day to demand change. We're turning the tables on Congress and filibustering them. Yes, we're going to MOMibuster!
For eight hours over Mother's Day weekend (May 7), hundreds of moms, dads, parents, leaders, and caregivers across the nation will be sharing care stories via submitted pre-recorded short videos, one after the other, and calling out elected leaders for not building the care infrastructure our nation's families, businesses and economy need to function.
Join the MOMibuster! Sharing your care story via a short 1 to 3 minute video from your cell phone won't take more than a few minutes of your time and will make a huge difference.
JUSTICE, DIGNITY, AND RESPECT FOR DOMESTIC WORKERS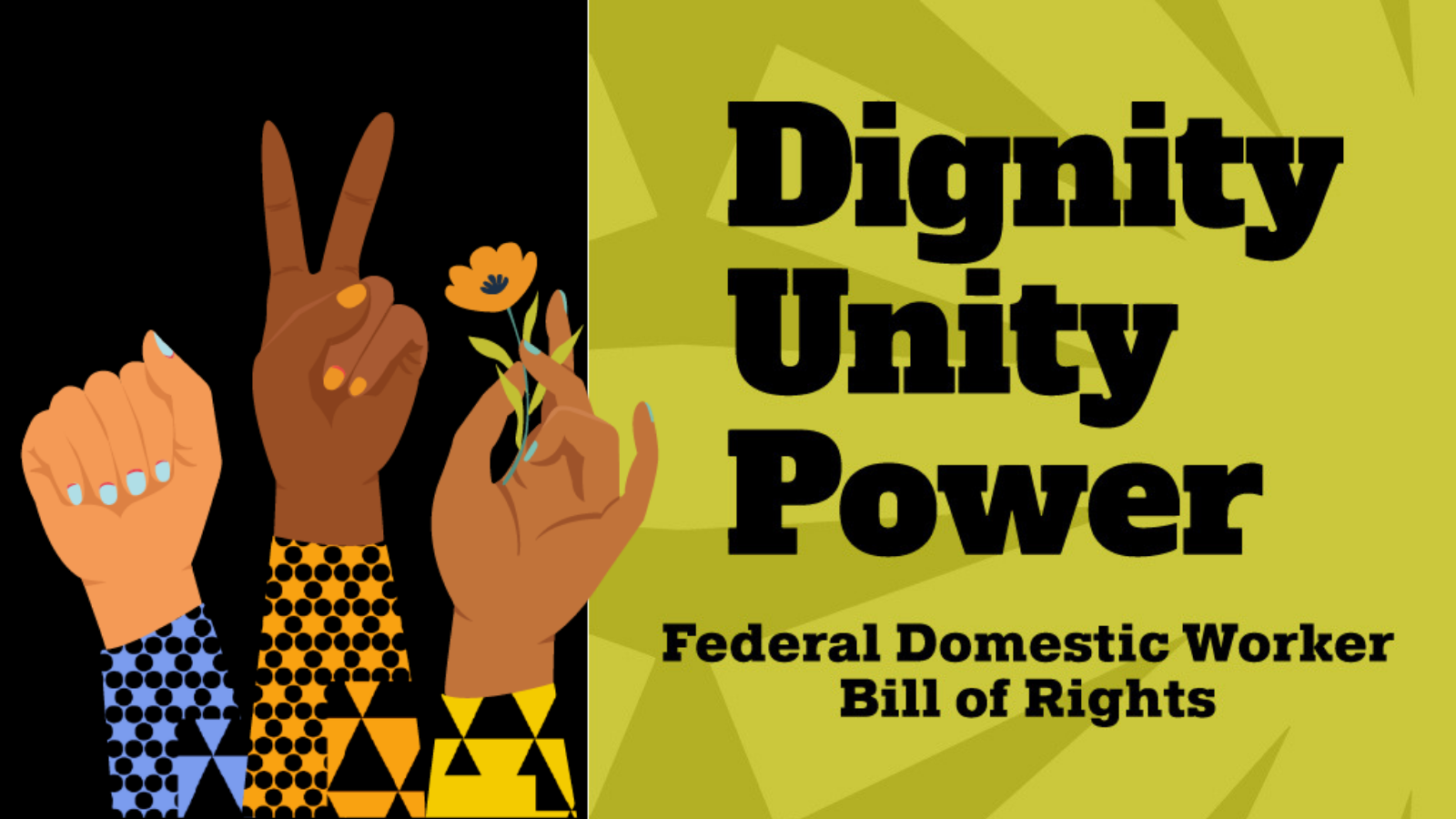 Domestic workers — most of whom are women of color and immigrants — have often been overlooked in the fight for workers' rights, despite the fact that they normally work in homes away from any type of oversight, and often end up working around the clock, seven days a week for low wages that leave them struggling to make ends meet.
That's why we're pushing for a National Domestic Workers Bill of Rights, which would close the loopholes that exclude domestic workers from federal labor and civil rights laws.
Our domestic worker leaders will be in DC on May 11 for a Lobby Day to urge elected officials to support the National Domestic Workers Bill of Rights and to create critical new benefits and protections for domestic workers – including requiring employers to provide a written agreement about pay, duties, schedules, breaks, and time-off policies – giving these workers the stability and respect they need.
Show your support for domestic workers and add your name alongside the bill co-sponsors — Senators Kristen Gillibrand and Ben Ray Luján and Representative Pramila Jayapal — and we'll share other ways you can get involved on May 11 and beyond.