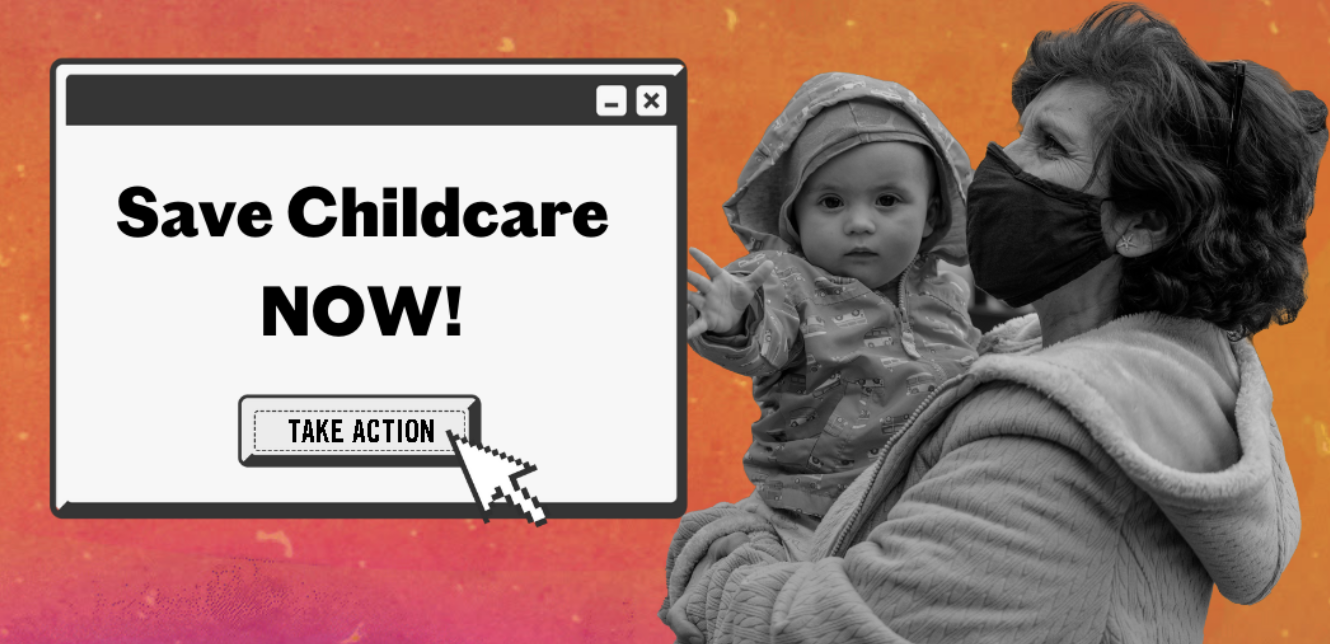 We need you to take action today on an issue that puts parents in impossible situations and jeopardizes the livelihoods of over 200,000 childcare workers, potentially leaving millions of children and their families without childcare.
What's Going On?
On September 30, the emergency pandemic funds that provided a lifeline for childcare providers and low-income families came to an end.
But recently, the White House announced a $16 billion supplemental budget request to Congress for childcare that would provide critical funding to support families and the economy.
Why Is This Important?
Without IMMEDIATE action from Congress, as many as 1 in 3 childcare centers could face closure – potentially leaving as many as 3.2 million children and their families without childcare and threatening to expel working mothers and care workers from the workforce.
Not only would this care crisis further impact our economy, it forces working parents and caregivers to make impossible choices between their livelihoods or the care of their children, which families are already struggling to afford at nearly $45,000 a year in many states.
How Are Domestic Workers Affected?
Many domestic workers are deeply involved in the childcare sector, providing essential care to families across the country.
With the looming threat of childcare center closures, these workers face job insecurity, putting them at risk of losing their means of supporting their own families.
What Can You Do to Help?
Tell Congress: fix the childcare crisis as they debate emergency funding and annual spending bills. Congress must act swiftly to ensure that childcare providers and workers receive the support they urgently need.
Join us in urging Congress to prioritize and invest in childcare. Your voice is important and taking action can make a difference.
The urgency of this situation cannot be overstated, and we need your voice to help move Congress to fix this crisis. After you take action, share his email with your network.
Together, we can amplify our impact to safeguard access to quality childcare for all families and protect the livelihoods of our dedicated domestic workers.
Thanks for all that you do,
Advocacy Team
National Domestic Workers Alliance