To commemorate our historic fight for domestic workers during this tumultuous year, we're releasing—for the first time ever—limited edition items so you can show your support for domestic workers at home, at school, or at your workplace: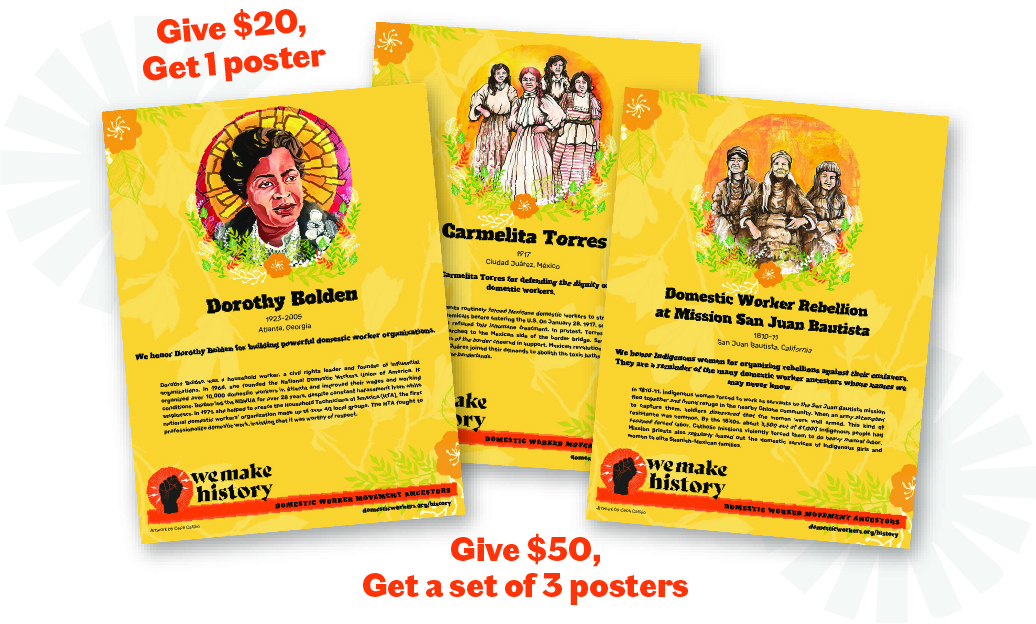 These striking and timeless 11×17 printed portraits by artist Cece Caprio honor the legacy and contributions of our movement ancestors/leaders:
Dorothy Bolden—the unsung mother of the domestic worker movement,
Carmelita Torres—who defended the dignity of migrant domestic workers, and
The Domestic Workers Rebellion—where Indigenous women organized rebellions against their enslavers.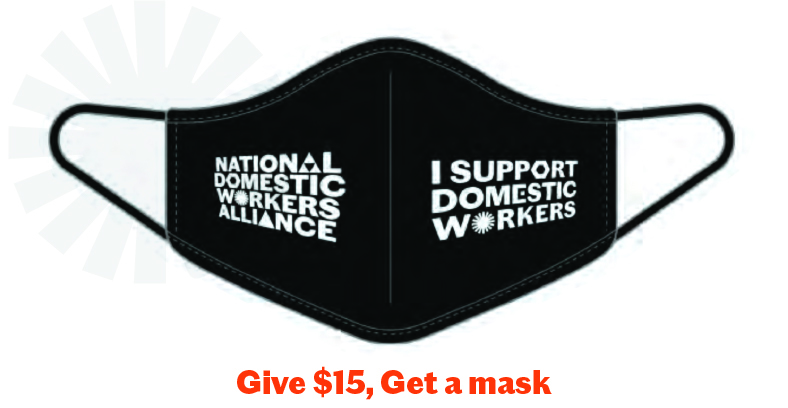 Add the gorgeous "I Support Domestic Workers" mask to your collection — it keeps you safe AND proudly shows your support for domestic workers.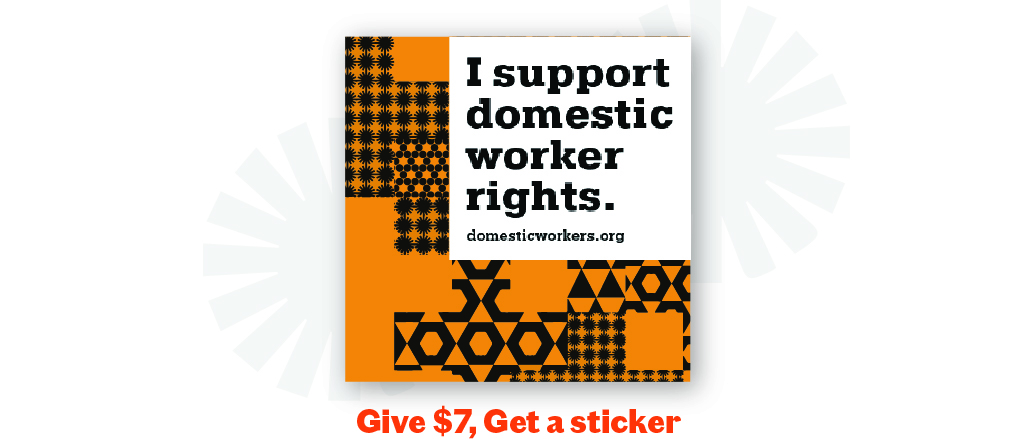 Want to keep it simple? Stick the "I Support Domestic Workers" sticker on your computer, fridge or car. No matter where you display it, you are proudly saying you believe that those who care for us and our families deserve to be able to care for themselves and their families.
No matter how, we are so grateful when advocates like you step up and proclaim their support every day and each of these items are a powerful way to make sure our message is seen and heard.
Make your contribution by December 8 to ensure that you receive your gift before the holidays!