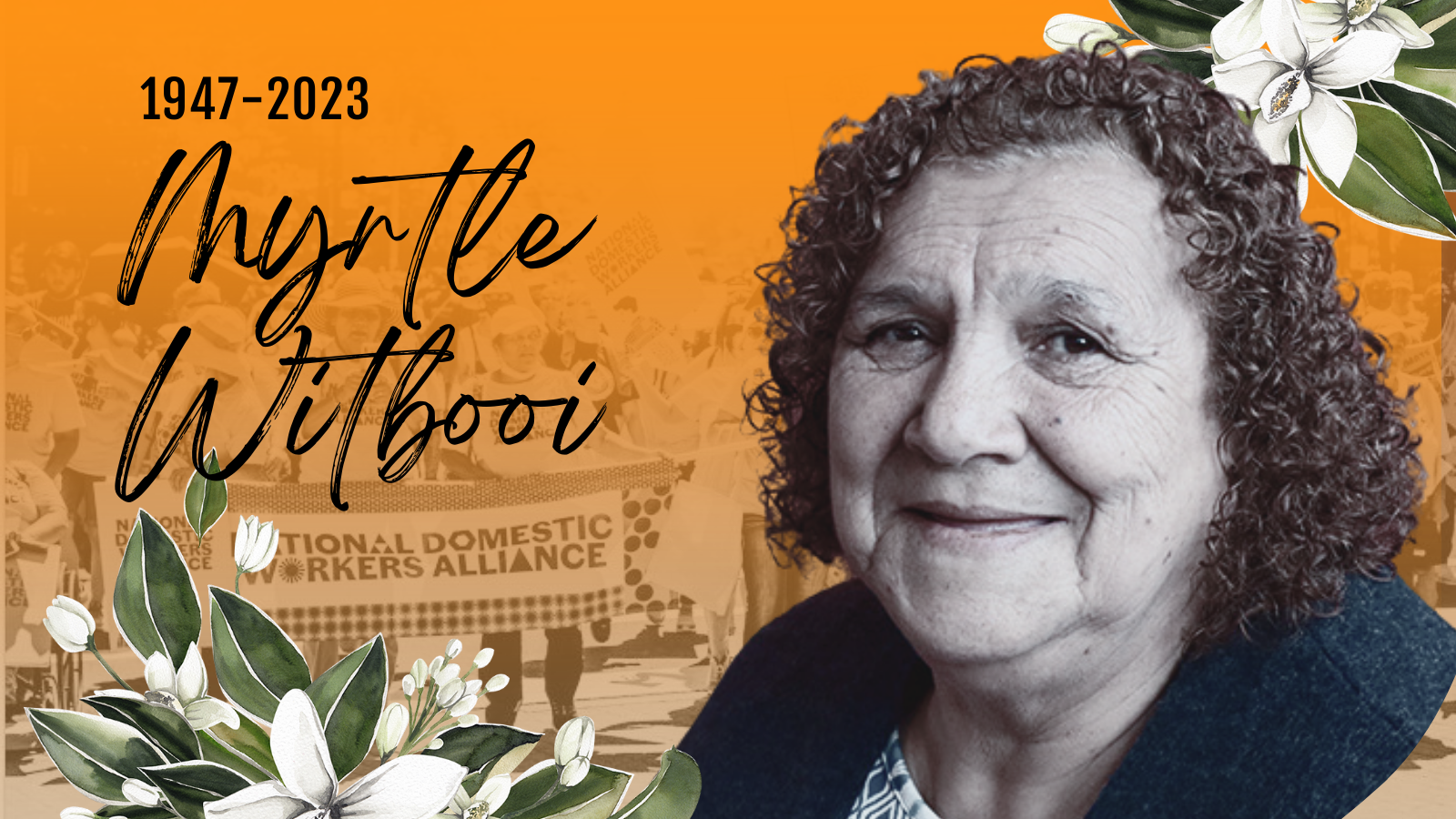 We join labor and domestic worker advocates across the world in mourning the loss of Myrtle Witbooi, a long-time leader in the domestic worker and labor movement.
Myrtle worked as a domestic worker under apartheid in South Africa. Her experience led her to organize women locally and, eventually, become a long-time leader of the South African Domestic Service and Allied Workers Union (SADSAWU) and the first President of the International Domestic Workers Federation (IDWF). She dedicated 52 years toward fighting against apartheid and for democracy and domestic workers' rights.
To honor Myrtle's life and the impact she had on the domestic worker movement, NDWA invites you to join a virtual tribute – Amandla!: In loving memory of Myrtle Witbooi – on Thursday, January 26th at 8pm ET / 7pm CT / 6pm MT / 5pm PT.
RSVP here to confirm your participation and receive the Zoom link.
Myrtle leaves a legacy of resilience, benevolence, and strength. Heer lifelong commitment to the domestic worker movement and her leadership have been an inspiration to workers and organizers around the world. She was the heart and soul of the global domestic workers movement, and her legacy will live on forever in the countless domestic worker leaders and organizers who carry forward her fight for justice.
We are mourning a huge loss for our global movement, and are so grateful for her organizing wisdom and mentorship to a generation of domestic worker leaders. Join us on January 26th, together with domestic worker and labor leaders, to celebrate her life and honor her legacy.