Today is a special day for NDWA and the domestic worker movement. It's the day we honor Dorothy Bolden: a household worker, founder of influential organizations, and a powerful Black civil rights leader who fought to end racist and sexist treatment of domestic workers in Atlanta in the 1960s. And won!
She also registered thousands of Black women to vote and the group she started, the National Domestic Workers Union of America, is such a major inspiration to all of us at NDWA.
We must do all that we can to continue to build upon Ms. Bolden's legacy because domestic workers are still excluded from basic worker protections and still face abuse, harassment, and exploitation at shocking rates.
We can change conditions for domestic workers, but we need your support. Will you donate $15 today in honor of Ms. Bolden's legacy? Your gift will support our ongoing work to put an end to the injustice domestic workers have faced since the time of slavery.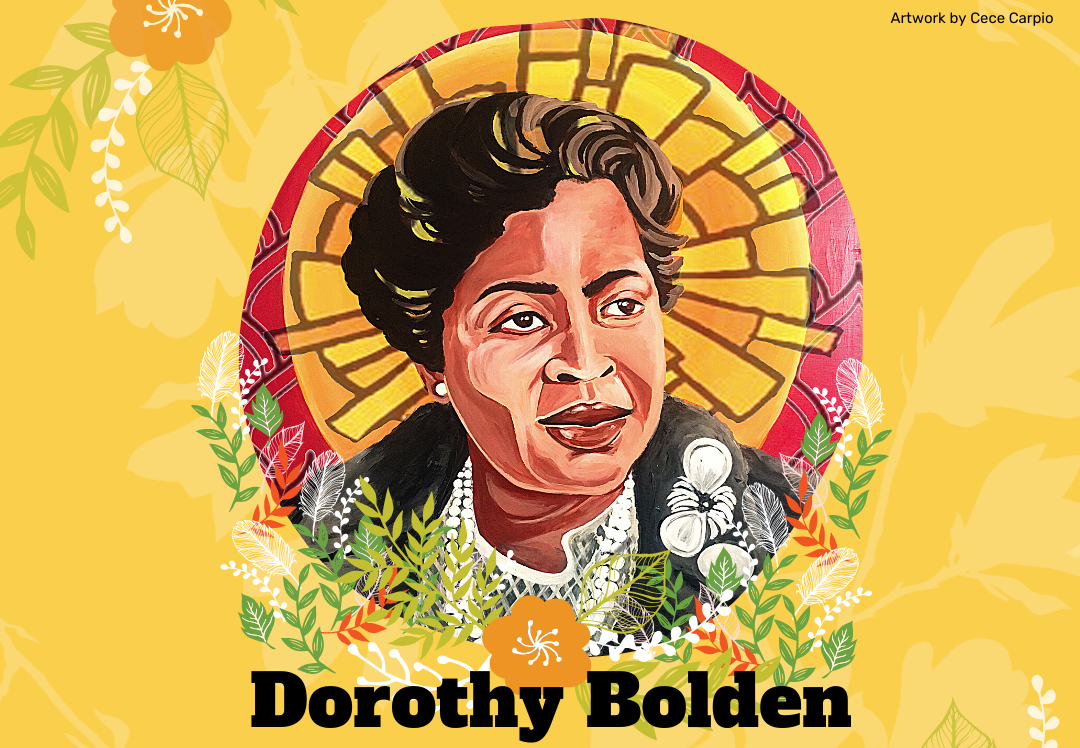 Ms. Bolden understood the combined power of organizing and fighting for policy wins.
She rode every bus line in Atlanta to speak with other domestic workers and would turn a trip home into a meeting where workers could support each other and get organized. She was also appointed to a presidential advisory committee on welfare and social services where she won workers' compensation and social security rights for all domestic workers across the country.
We continue her revolutionary work through our We Dream in Black (WeDiB) program and our ongoing fight for a National Domestic Worker Bill of Rights.
In July, the House of Representatives' Education and Labor committee held a hearing for the National Domestic Workers Bill of Rights, federal legislation that includes domestic workers in core workplace laws for the first time while creating new protections and stronger ways to enforce them. The hearing marked a historic step towards moving the Bill to the House floor for a vote and winning critical legislation for domestic workers.
In August, the Organizing Institute brought together over 300 domestic workers and supporters to connect, share, learn and strategize the next steps in our plan for transforming domestic work and empowering Black women and communities.
Our growing base of members ranges from young workers to elders; members who are US-born and immigrants; people of multiple gender identities and sexualities; and individuals of varied class backgrounds and abilities. They are doing the work that makes all other work possible.
Ms. Bolden would be so proud of this huge movement we're building, one that uplifts the leadership of Black women and other women of color. Honor her legacy by making a $15 donation today.
You can learn more about Dorothy Bolden and her enduring legacy on our interactive timeline.