We have AMAZING news to celebrate: the White House has just formally designated April as Care Workers Recognition Month!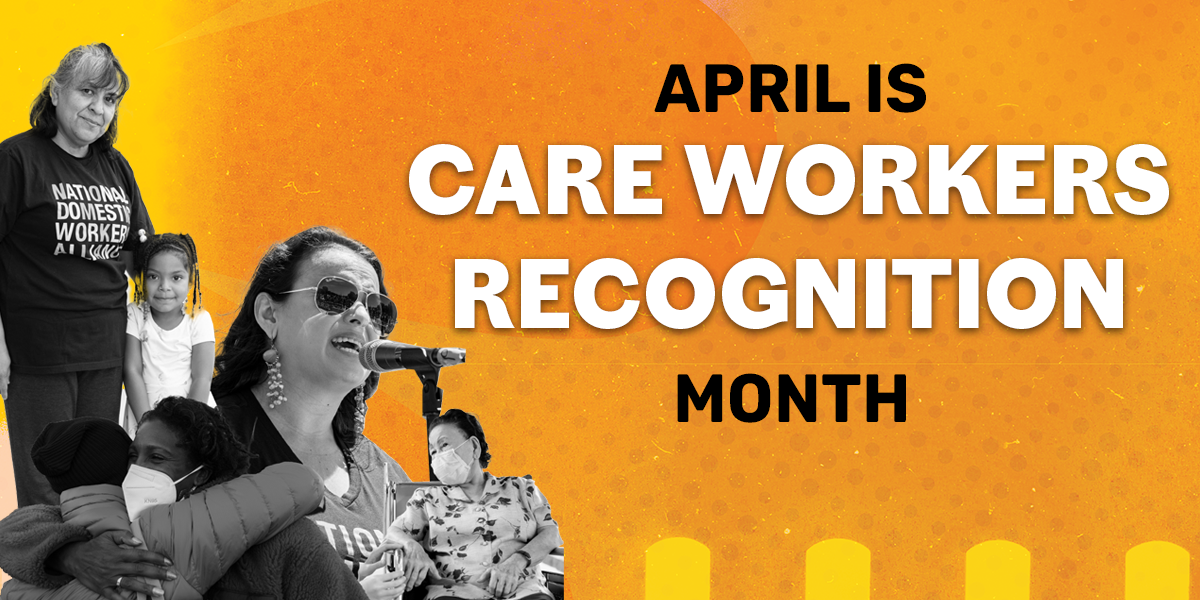 This is a HUGE victory for our movement! For the first time the national spotlight will shine upon the millions of Black, Latinx, and immigrant women of color who care for our communities, our homes and our families.
This historic proclamation and month of recognition is also a major milestone towards transforming the way this country treats care and caregivers.
Help us celebrate this first ever Care Workers Recognition Month in a BIG way by telling us about a care worker in your life that you think deserves recognition.
They can be a family caregiver, home care worker, nanny, childhood educator, child care worker, and more. Click here to let us know who they are and to share the impact they have had on your life!
One of the reasons this announcement by the White House is so important is that throughout history and today, care work and domestic workers have been almost entirely invisible.
So, as the highest office in the land elevates care workers with a whole month of recognition, it celebrates these incredible women and opens a pathway to end the injustices that hold them back from receiving the respect they deserve.
Thanks to the White House's announcement, and with the country paying attention like never before, now is the perfect time to celebrate the caregivers in our own lives.
So make sure you take a moment today to celebrate a caregiver or care worker in your life.
We'll be in touch soon with a special announcement and with more ways you can celebrate Care Workers Recognition month throughout April — so stay tuned.